Remnant of Eden, 2017. Graphite & oil on steel with copper & wood, 12×12″.                                    Opening Friday, July 13th, 223 West Railroad Street. This exhibition will feature visual and literary work by over 80 artists active in Missoula through the past four decades.
A group exhibition of equine art at the Montana Museum of Art Culture in Missoula. Opening June 2018.
A solo exhibition at Paris Gibson Square Museum in Great Falls, Montana. Opening 20 September 2018.
Artist's Statement
As a narrative painter my objective is to present the essential elements of a story: a character or two, a sense of place and time, a moment of connection, tension or reflection. I seek figures, symbols and scenarios that are both personally compelling and socially relevant. With careful measures of clarity and ambiguity, I hope to create imaginative space for viewers to bring their own perspectives and experiences into the tale. One of my supreme joys is hearing stories that arise in response to the paintings.
Thematically I am concerned with traditions, stereotypes and myths that shape identity as well as relationships to home and family, to work, community and place. I explore these with equal interest in the actual and the metaphorical, striving always to combine convincing naturalism with provocative symbolism.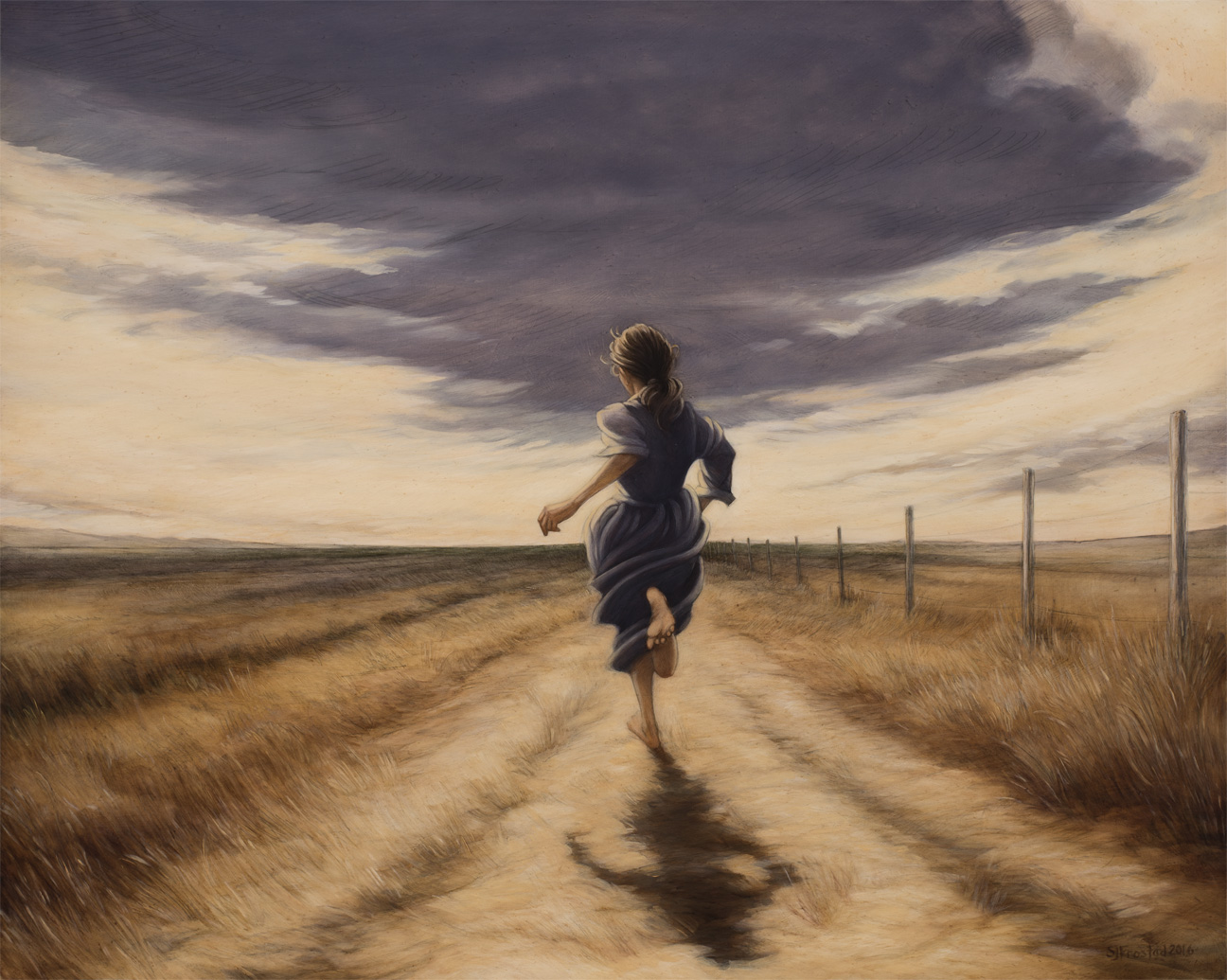 Atalanta, 2016. Graphite & oil on wood panel, 16×20″.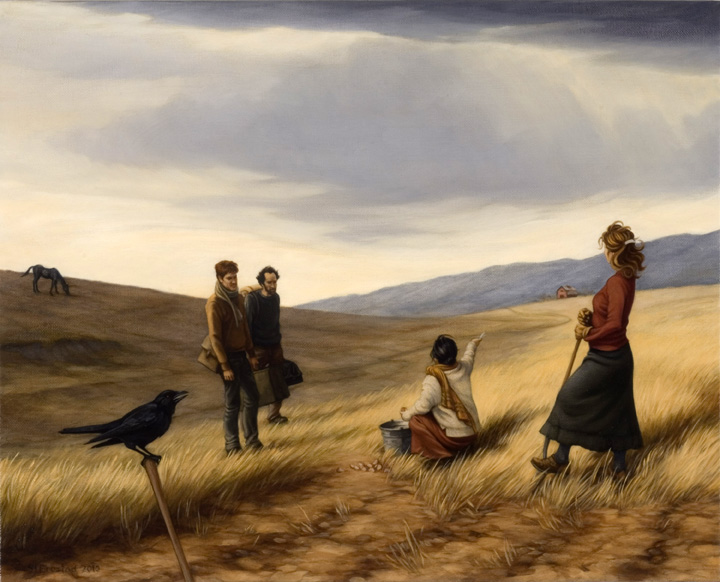 Ravenous, 2010. Oil on canvas, 16×20″.